🎄 Christmas Deal! 🎅
✨🌟Unlock 15% off your new sub with code: XSAFETY at Checkout!! 🛍️ Give your cherished furry friends extra protection! 🎁 Secure the deal now!(Deal valid thru 12/31) 🐶🐱 🎉 ✨
Welcome to Pet Dwelling – founded by fellow animal lovers Where Pets Are Loved!
Our free platform simplifies pet care with quality pet tags and advanced features. The basic membership is loaded with plenty of features for your pet's safety.
For pet owners who want additional features and exclusive benefits, enhance your experience by upgrading to our premium membership now. Enjoy peace of mind like never before!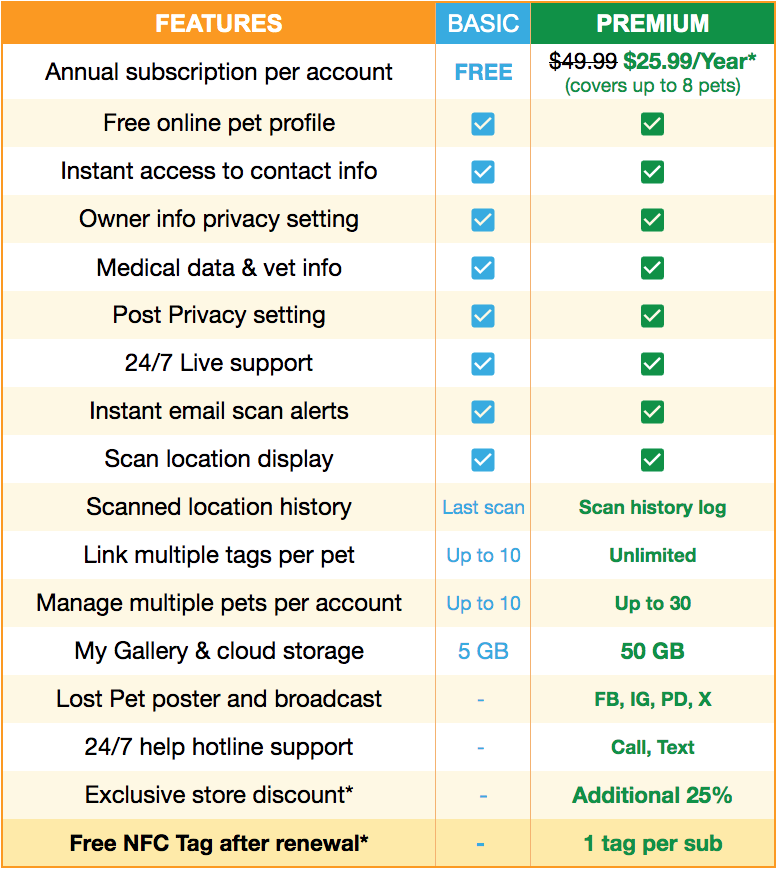 Free Trial: Free 30-day trial with flexible cancellation within this period; no cancellations accepted after the initial 30 days.
24/7 Hotline: Premium Members have exclusive access to 24/7 hotline. For help, call or message us at 1-646-PET-USA4.
Business users and Resellers: Unlock exclusive business membership benefits, as well as opportunity for resales and distribution, by becoming an authorized Pet Dwelling partner. Enroll now at support@petdwelling.com!
*Free tags available in the US. International members enjoy a Buy One, Get One (BOGO) deal on all PD tags with in-store purchases.