Our free Basic membership plan includes plenty of features that is sufficient for most of our pet-loving members. For members that want more features and added protection for their pets, consider our Premium membership plan with these extra benefits: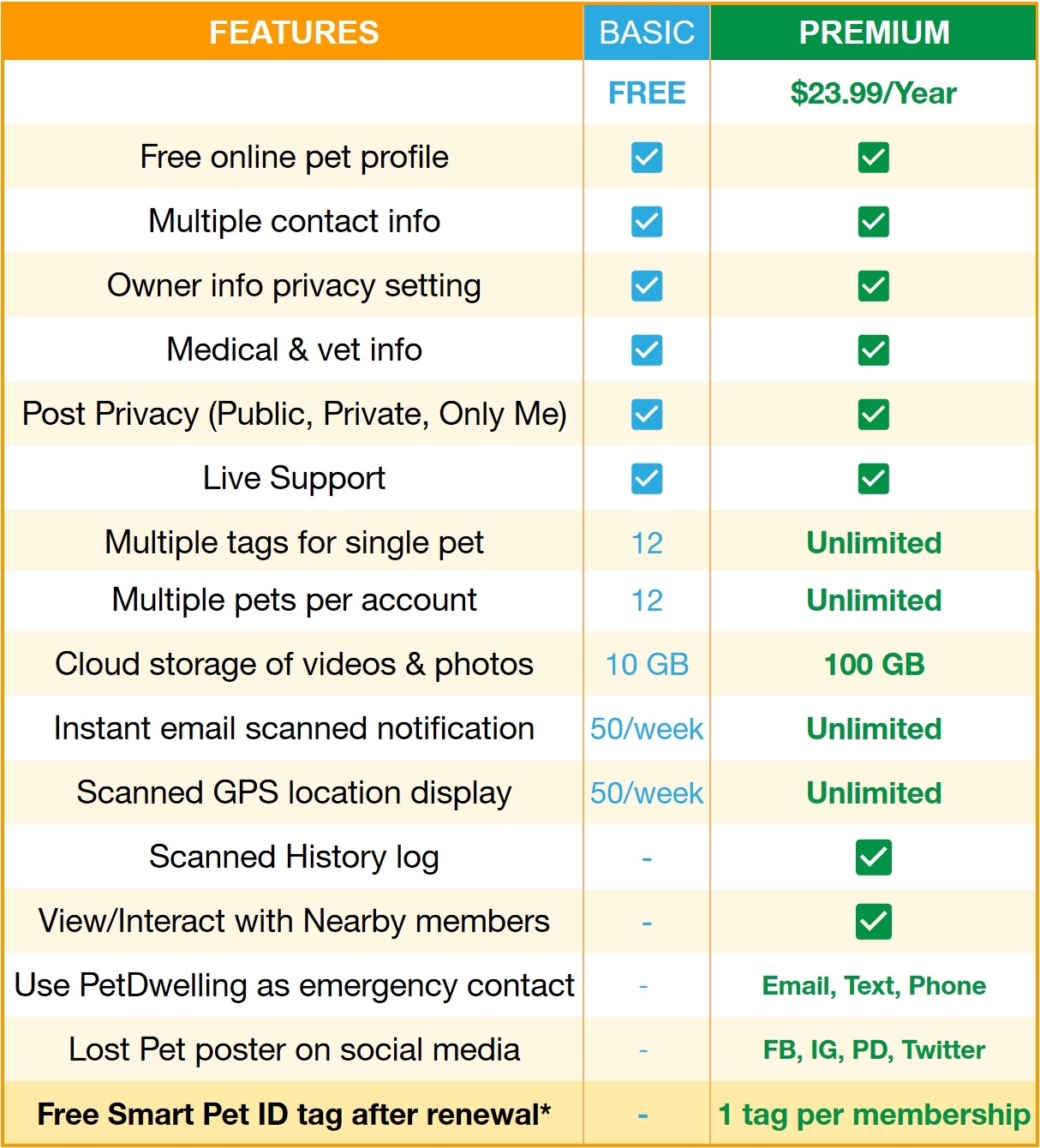 Free cancellation within 30 days. No cancellation after 30 days for all subscriptions.
20% discount for enrolling 2+ memberships. Please contact PD support for discount reimbursement.
Lifetime membership subscription: $119. Each member will receive 5 free new tags. Please contact PD support for enrollment.
* Free shipping within the US. International shipping will be subject to a $12 shipping fee.